Teacher, Singer, Songwriter & Mother, Katie Knipp hits the Billboard Charts [Interview]
Found in: Interviews
Leon Moore sits down with Sacramento-based Simply Music Piano Teacher and Blues artist, Katie Knipp and discusses her latest album, "Take It With You", her recent SAMMIE award win (think of it like the Sacramento Grammys) and becoming a Billboard featured artist. Katie, a teacher in this community for the past 10 years, discusses her process in songwriting, and how she balances her writing and performing career with being a teacher and mother.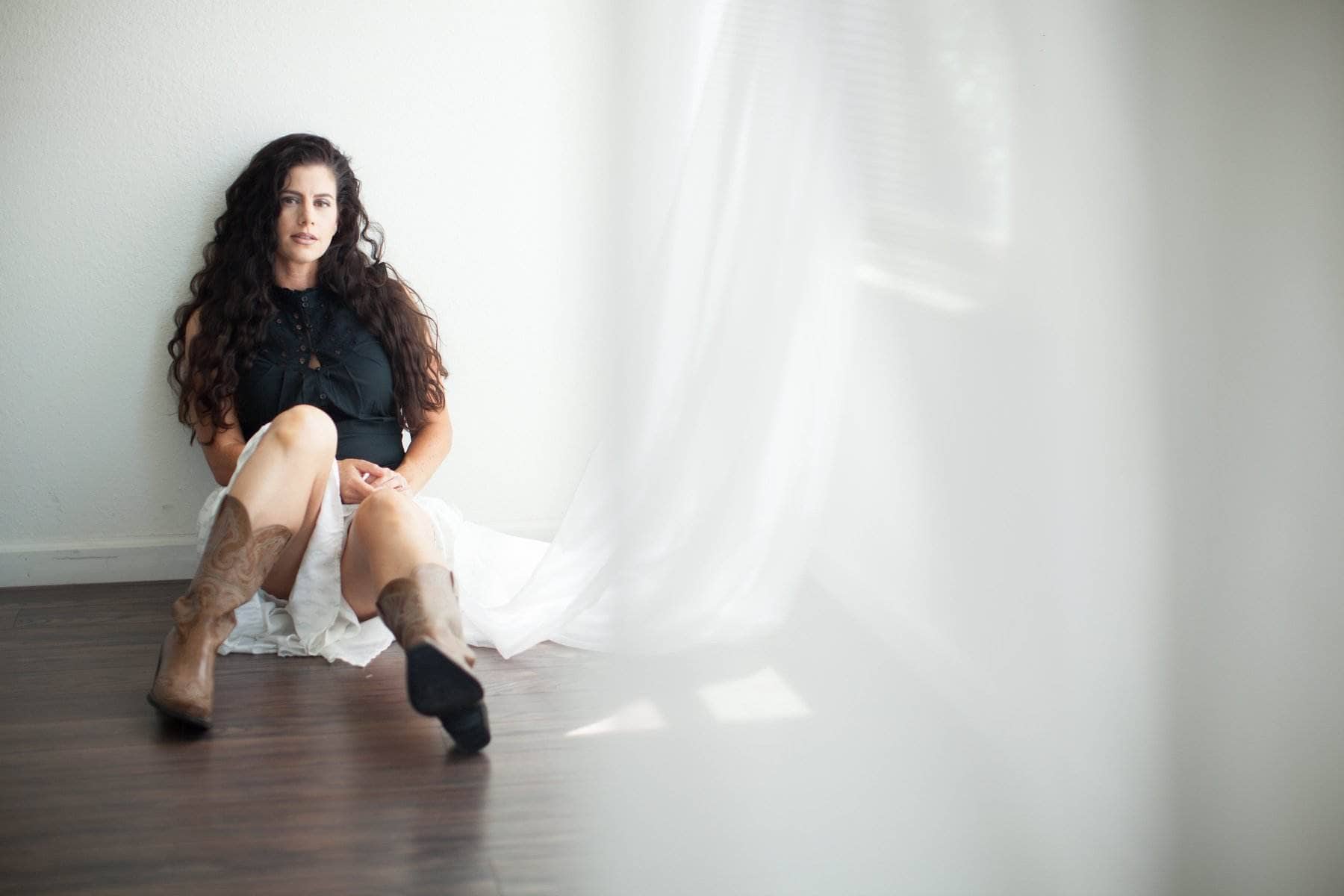 Having hit #10 on the Blues Albums Billboard Charts with her 5th album release titled "Take It With You," Northern California Blues Americana Siren Katie Knipp is equipped with powerful vocals and plays a variety of instruments from boogie woogie piano to slide guitar, with honest harmonica-laden stories in between. Her various performance formats from raw solo act to full band capture audiences' hearts from her first notes. She has opened for Robert Cray, Jimmie Vaughan, Joan Osborne, The Doobie Brothers, Tim Reynolds, Jon Cleary, and The James Hunter Six, among many others. She recently won the 2019 SAMMIE for Best Blues Artist, and was nominated Artist of The Year by The Sacramento News and Review. She has gained worldwide radio support, putting "Take It With You" on the Roots Music Report in Top Contemporary Blues Albums spun.
THE STORY BEHIND "TAKE IT WITH YOU" – A few words from Katie Knipp:
My name is Katie Knipp and I have been an indie artist for about 20 years. Out of all my previous projects, this one means the most and has just floored me on so many levels. It wasn't too long ago that I wasn't sure I would be able to perform and release more music, at least the way I wanted to. I recently had two babies in a row , they're now 2 and 3, and it was a pretty hard time in the beginning. During my second pregnancy I got carpal tunnel from the swelling and I wasn't sure if it would go away. It was pretty scary because I play guitar and piano as well as teaching piano for a living. I was also silenced for about a year and a half due to the natural demands of my toddler who didn't want attention taken away from him whenever I tried to practice. Most days I could hardly sing or play a note. The best I could do was type lyrics into my phone at 3 in the morning while up with the baby and read articles on how to get the most out of your one minute of practice time. Since music is who I am, this was a very dark and depressing time for me and it was just last year.
Fast forward to this year. In January I finally stopped breast-feeding which allowed more flexibility in getting the chance to perform again. My parents moved closer and were therefore able to help babysit while I practiced. When I got back onstage as a solo act everything changed. It changed because my attitude was different. My love for music had been tested and I couldn't be more grateful now for ANY time I get to play. I started writing songs from a more natural state of just pure love and they come easily to me now. I'm no longer trying to prove myself because there's only one me out there. Nobody sounds like me. With the luck and help of Scott at SBL (who also provided harmony vocals on a track), I was able to do a mini tour opening for Robert Cray, as well as opened for The James Hunter Six, and also my idol, Jon Cleary. Ben Nieves, owner of The Recording Place and Piano Store, and his partner in crime, Chris Horton, came to one of my local shows in Sacramento.
It was there we quickly decided to team up and make the best record we could. These songs were brought to life by the band I have always wanted to play with. Neil Campisano on drums, Zack Proteau, on bass and tuba (he owns Octopus Audio and plays with Cover Me Badd), Brett Vaughnrechtfertig on guitar, he leads a killer band called The Mindful, and some extras on a tune with Chet Chwalik on trumpet and Al Bent on trombone. When I first rehearsed with the rhythm section, it was such a weight off of my shoulders. Finally, I found some guys that got it. They brought the songs to life. We were all listening to each other instead of playing over each other. Now I am getting these mixes from Chris that bring out the songs even more than I thought possible. So, we make a great team. After my ears, Ben adds his production touches as well and we're a trifecta of success! This record goes from psycho to mardi gras and all the feels in between.
So, I have a goal. I want to be the first woman in my position to get on the Billboard charts, get onto commercial radio, not just college and internet radio, sell a million units, get songs placed on TV shows and movies, without being gone 200 days a year on tour. I still want to be able to raise my boys, perform whenever I can, because I LOVE performing, but also be present for my family. I believe all of this can be accomplished if the product is good enough, and it is. We're so oversaturated with highlight reels of people on social media, fake music, fake art, and this is something real and refreshing to grasp onto. Real musicians playing real instruments on songs written by a woman as real as it gets. Mother. Wife. Piano teacher. Soon to be chart topper inspiring millions of other people around the globe. You can join me in support of this goal by making sure to purchase this record. For 20 years, I've been wearing all the hats. Now I'm asking for some help.
Thanks for reading – Katie
---
Come a little closer and discover this wonderful Musician for yourself:
You can purchase her latest album, "Take it With You" anywhere music is sold. Follow the links below to buy, listen, follow and subscribe.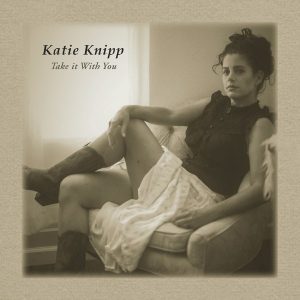 Katie's personal website is https://www.katieknipp.com/
https://www.instagram.com/katieknipp/
https://www.facebook.com/Katie-Knipp-106564726092866
https://www.youtube.com/user/katiek4604
https://open.spotify.com/artist/4vCs6xu8DoC1m1t2ODdS8w
https://music.apple.com/us/album/take-it-with-you/1439276769
https://katieknipp.bandcamp.com/
https://store.cdbaby.com/Artist/katieknipp
---