Sharing Your Music and Connecting with Networks
Found in: The Music Business
New Ways of Sharing Music
A couple of blog entries ago, I talked about how sharing music has changed in the digital age, in some ways for the worse, but in many ways for the better. I'd like to highlight some of those 'betters' and give you a little guidance in navigating that vast ocean of musical possibility. Many you may already know, but there are always greater depths and breadths you can explore.
Discovering, Buying and Listening to Recorded Music:
I read a quote today that said "People are willing to pay $5 for a cup of coffee that cost pennies to make, takes minutes to prepare and is gone after one use, but millions won't pay $1 for a song that costs thousands to record, can be used over and over, took years of practice to create, and lasts a lifetime". Although nothing will tear me away from a macchiato in the morning, I couldn't agree more. Part of the problem is that downloading and copying music for free is so easy, but on the other hand there are more ways than ever to access music for very little money that offer lots of other services into the bargain.
Maybe some of us just don't know where to begin. Let's have a look at some of the popular downloading and streaming services.
iTunes
is the grandfather of legal music downloading. For more than ten years it has been a one-stop shop for people looking for songs to buy, and it has grown into a comprehensive service with a huge catalogue. When iTunes was launched, record labels took a while to come on board, being very suspicious of the threat it seemed to pose to their traditional source of income from CDs. Soon though, they realised that services like it were the best weapon they had against the burgeoning practice of illegal file sharing. Since then, iTunes hasn't been enough to redirect the downward curve of record company profits, but has become the most popular way for consumers to legally build a music collection.
iTunes has lots of niceties like wish lists you can manage, smart recommendations that allow you to explore artists you may like and customisable on-demand radio. It's also the best place to explore podcasts. Many artists create free podcasts designed to keep hungry fans fed with news, demos and specials, and podcasts can also be created by fans themselves who, with little effort, can publish on iTunes and reach their fellow enthusiasts. iTunes also allows you to share music you like on social media or via email, as well as to send a friend a song or album as a gift.
One of the advantages of iTunes is that it offers a seamless integration of music and other downloads across the Apple ecosystem including its cloud-based services and other devices. Still, if you have an allergy to that particular fruit variety, there are many other download services. The next most popular is probably Amazon, who of course also offer physical CDs and LPs.
Spotify
and Pandora are streaming services – the next wave in the battle for the consumer dollar. Rather than sampling music and downloading it from a platform like iTunes, you sign up to these services and have unlimited access to their extensive range, streamed to your device and available for as long as you remain a subscriber. It's like the iTunes radio service with more choice and customisation options. You can subscribe for free if you don't mind putting up with advertising, or pay a small monthly fee for a more unencumbered experience. When these services were launched, they were seen by the industry as a new hope in the war against pirating, encouraging legal consumption with its affordable and pleasant experience. They have become very popular, but their stature as saviour has so far been over-hyped. Artists make precious little income from them – they would need to be embraced in far larger numbers to have a real financial impact on the industry.
However, if you want to discover new music and then tell your friends about it, they are a wonderful resource. Between them, they offer radio stations where your favourite musicians, or your friends, or you, can assemble lists of music they like and share them with friends and fans. You can find people you know, follow them and discover who they are listening to and who they are following. You can update the world on what music you're enjoying and comment on others' contributions. There are also opportunities to upload your own music.
There are many other streaming services including Rdio, Google Play Music and Last.fm. Many retail chains and record companies have their own services. They all differ in various ways. You could explore them all, but chances are you'll settle on one or two services and give yourself a chance to build relationships. Google also deserves special mention for its truly amazing Music Timeline, which you could immerse yourself in for days if you really want to explore the history of recorded music.
Traditional social media is probably still the best way of reaching other enthusiasts, either simply by broadcasting your latest discoveries or forming groups. Are you a fan of 70's disco? The baritone guitar? Math Rock? There is bound to be a bunch of likeminded obsessives out there, and probably a Facebook group dedicated to their passion. Facebook groups are a great way to indulge your interest and learn a whole lot from people with the same fascination.
Advancing Your Knowledge and Skills:
So you're such an enthusiastic student that your Simply Music Teacher just can't give you enough to do? Yes, such people exist, but more likely, you simply have particular areas of interest that you'd like to explore more deeply. An enormous number of high-quality courses are available through venerable institutions like Berklee College of Music. Some of these courses are expensive, but there are now organisations like Coursera who are committed to making serious educational programs available for free to anyone worldwide, potentially giving people access to music education who simply otherwise wouldn't have a chance.
You might argue that an online music course is no substitute for live tutors and direct interaction with lecturers and students, but many have clever ways for students to work together, and they offer many other advantages, like flexibility with time and some of the finest tutors from around the globe. Just now I randomly found a free course in improvisation with Gary Burton, one of the most respected jazz musicians in the world, who is on the other side of the planet and available for free or for $49 with a certificate I can add to my CV.
Making Music and Interacting with Other Musicians:
The widespread availability of broadband has created the possibility for people to make and collaborate on music online. It's common now for musicians thousands of miles apart to share projects via email and cloud-based file sharing services. And now there are browser-based music creation options that can open even more new doors for music creators at all levels.
Jam with Chrome is a nifty online music creation tool which allows you to play a variety of virtual instruments with little or no musical experience, with the help of your computer keyboard and auto-play chords and rhythms. You can invite friends anywhere to join you and jam in real time. Will it turn you into a pro? Unlikely, but it can help train you to develop listening and playing skills that will genuinely help you with more serious instrumental lessons. It's a fun and accessible way to creatively interact with new musical friends.
Still, professionals usually create their work – writing, recording, and mastering – in software applications like Logic or Pro Tools. Consumer-level versions of these apps such as Garage Band make digital production available to just about everyone and include functionality that would have been unimaginable to users of expensive tape-based recording studios of the analogue age. Enthusiastic amateurs can make professional-sounding recordings in their lounge rooms for next to nothing. Better still, we now have access to this kind of software in online versions that allow us to collaborate and share. Soundation is one such application, giving you access to high-quality production tools in real time. After producing your latest masterwork, you can post it to the user community for feedback. You can also use Google+ Hangouts to collaborate with co-composers in real time. I'm still not sure how they make this possible – audio recording, playing loops live and adding multiple effects takes a lot of processing power and bandwidth – and no doubt you'll get even better quality results with a full Pro Tools rig, but again, you can develop real-world composition and production skills and have a lot of fun in the process.
Noteflight is a similar resource for those who want to work with music notation. You can create professional-looking scores, entering notes via your computer keyboard or a MIDI controller. You can edit and format your score to make it exactly how you want it to look, and when you're done, share it with other users. You can also link to or embed your score in your own website, which is a great way to provide resources for your students or classmates to view and hear. Score Exchange allows you to upload scores of your compositions for anyone to download or even purchase. It uses the popular Scorch platform to display, play and transpose your scores.
Getting your Music Heard:

The paths a musician can take towards recognition are more varied than ever. Once it was a matter of hounding record labels and hoping for that break – then, of course, hoping to be treated appropriately by your new guardians. Now, although they may never have the financial and promotional clout a label can offer, musicians can take matters into their own hands without compromising their creative work. For most people who choose that independent path, it's a matter of knowing where and how to find their audience and putting a lot of hours into building and maintaining a listenership via a range of outlets. Here are a few of the popular resources:
YouTube – Everybody seems to be creating their own YouTube channel, if only for sharing home movies. Musicians use it to post their music videos or excerpts from live performances – sometimes entire concerts. Although YouTube isn't specifically about music, it is often the place people visit first when looking for a particular song, even though the video content may be irrelevant and the audio quality poor. It's a good idea for musicians to post to YouTube simply for the exposure, and videos are now a necessary component in a serious musician's marketing strategy. That can be a drag and an expense, but the video can be as simple as a photo collage. People are perhaps more likely to share videos and leave feedback via YouTube than other platforms simply because so many people use it. Just about any website allows you to embed YouTube video. There are also ways of making a small amount of revenue from things like embedded commercials. Vimeo is an alternative that offers most of the same features as YouTube, but with a more exclusive character. This means fewer potential viewers but also fewer annoyances like unpleasant or irrelevant links and comments, and a classier, less cluttered user experience. And despite the revenue opportunity I mentioned for YouTube, those pesky ads can be the biggest turnoff and make Vimeo's ad-free platform more welcoming. If you're serious about the quality of your video, Vimeo is a great place to show it off.
SoundCloud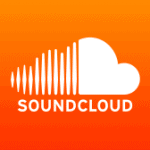 is the Swiss army knife of music sharing sites, and becoming increasingly ubiquitous. It is easy to embed in your website, blog and Facebook, link songs to iTunes or Amazon for purchase and sync with SongKick, an excellent gig guide service. A handy feature is the ability to add comments to any point along a song's timeline, allowing very specific feedback. You can create your own channel to feature your work, the work of your friends and colleagues, or any other audio such as podcasts or interviews.
Here's just a few ways a music student could use SoundCloud:
Record your practice and give access to your teacher;
if you're in a group class, set up a group account and share your practice, compositions and ideas with each other;
Work on a collaborative piece by sharing a track with your group and posting the rehearsal or practice recordings.
Or if you're a teacher:
You can share your own practice or compositions with other teachers;
As a promotional idea, you can embed an audio intro on your studio's home page with examples of pieces students can expect to learn;
If you teach online you could use it as a tool to track students' progress.
Bandcamp is, like Pandora and Spotify, about discovering new music, but it facilitates direct connections between music creators, encouraging feedback from other professionals, expanding your network and sharing advice and contacts. It also provides a convenient and popular way to sell your music direct to your fans in either hard copy or digital form.
ReverbNation is a general site for independent artists looking to make themselves known. To an extent, it fills the role once served by the now largely forgotten Myspace. You can upload music and videos and keep fans informed about your activities. It plays well with other social media and encourages mutual sharing. It has a service where, for a flat annual fee, you can upload your music to iTunes, Amazon, Spotify and more. It offers promotional tools and a retail store for selling t-shirts and CDs. It has a great facility that provides opportunities to submit your work to other services, like reviewers, radio stations and music licensing companies. All this makes ReverbNation popular with new artists, and also enthusiasts who just want to get their music out into the world. Small independent acts can access resources that would normally only be available to signed artists. For fans, ReverbNation offers show listings and listening channels.
CD Baby is a great service that can cheaply distribute your work digitally and physically. Despite the download revolution, physical materials are still important for many musicians, and CD Baby will give you a way of distributing CDs and vinyl worldwide, including to retailers. It offers many other great services as well. For digital-only distribution, you can also check out Tunecore and Ditto.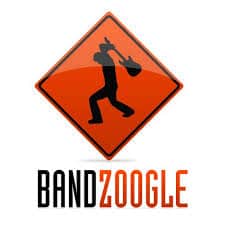 Although these multipurpose services are a great way to get your name out there, a proper dedicated website is something that tells the world you're serious, allowing for professional features like the use of your own domain name and email addresses. Bandzoogle is a website-building service just for musicians. Of course, you can build your own website using one of the countless cheap or free website creators, but the advantage of Bandzoogle is that it offers facilities tailor-made for musicians and is super-easy to use, with customisable templates to give your site its own look. ReverbNation also offers a similar service which conveniently integrates with your regular ReverbNation page, although, as far as I've been able to establish, it doesn't have as many design options.
Indaba is a community where you can submit your work for opportunities to win prizes or be considered for releases, or canvass feedback from your peers. Well-known artists make stems from their songs available for you to remix, which may perhaps even end up on an album. You can use the site to find musicians to collaborate with – for example, if you're looking for a vocalist to contribute to your track, you can audition applicants, supply backing tracks and have them submit their ideas.
You can also create a Facebook page and Twitter account specifically for your act.
With any of these services, the trick is to keep you front-of-mind by regularly updating them with whatever you can think of that's relevant – news, pictures, new tracks, blogs – and linking them wherever you can with your personal social media accounts.
All the above is really just scratching the surface. Please let us know if there are any other services you've found valuable.
---