Introducing Simply Music Gateway
Found in: Simply Music Gateway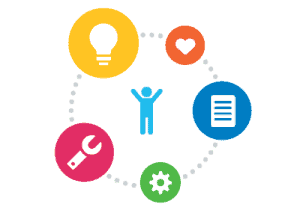 Simply Music is excited to announce the pending release of a brand new program, designed specifically for children with special needs, including those on the Autism Spectrum and with Sensory Processing Disorders. Simply Music Gateway is a unique, adaptive piano program that has been designed for any child who thinks differently and needs to learn in a different style.
With your support, our goal is to provide Simply Music Gateway to every child with special needs in the world, at absolutely no cost. We are committed to making an impact on the special needs community and to do this, we need your help.
Our plan is to launch a crowd funding campaign in early 2015. While the core curriculum is developed, we still need your help to produce the program videos, create program materials and build an online delivery system. When completed, Simply Music Gateway will be provided completely free, for every child with special needs in the world.
We invite you to watch the video below to witness the profound effect this program is already having on the special needs community.
For more information and to subscribe to our Simply Music Gateway mailing list, please visit              www.sandbox.simplymusic.com/special-needs
---