Simply Music Teacher – Kerry Hanley
Found in: Simply Music Community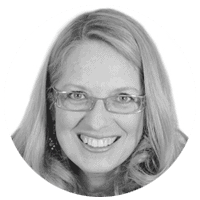 My name is Kerry Hanley (nee Halbert) and I am a Senior Associate Teacher and a Senior Teacher Trainer with Simply Music. I have had the privilege of working with Neil Moore since 1992, longer than anyone else in the Simply Music organization. I was one of the two people who introduced Neil's Simply Music program into Australia (with Gordon Harvey) and I believe I am the only teacher to have taught the program on two continents!
I have been involved with music for most of my life. I studied classical piano as a child and have also studied both voice and double bass. I have a Certificate of Music (in Jazz) from the Western Australian Academy of Performing Arts and have been teaching piano for more than twenty years – I taught a more traditional approach for nine years and have been teaching Simply Music since its inception in 1998.
I consider myself fortunate to have been born to a family in which music was an enormous part of our lives. We lived on a farm outside a very small country town called Cunderdin, in the wheatbelt of Western Australia.
Both my parents loved to sing and had beautiful voices. My late mother was an accomplished pianist/organist, and played for the local church, directed the church choir and put on musicals in the town. Her church singing group released an album and performed around the state – many of the songs she composed. My father still sings in a choir.
I am the eldest of five children who all sing. We all had to learn the piano and ended up learning at least one other instrument each. My parents often had visitors on weekends and typically, everyone would end up gathering around for a sing-along while my Mum played the piano – sometimes assisted by one or more of us on guitar, double-bass, flute, violin or trumpet.
I did traditional piano lessons from the age of eight, but mostly hated it. Piano teachers didn't stay long in the country, and I had seven different teachers in nine years. Each new teacher wanted me to review what I had been doing and I would end up spending 18 months on the same six songs and some scales! I was bored out of my mind, but I wanted to be able to play like my Mum and that was what kept me going. Apparently, I used to say to her, 'there must be an easier way to learn this!'
On weekends, I would spend hours at the piano – not practicing what I was 'supposed' to, but poring over the hardest music I could find in my Mum's music collection and painstakingly working out 4-note chords, note-by-note. In High School, I told my teacher I was going to quit lessons if I had to continue doing exams, and if I couldn't learn what I wanted to learn. She reluctantly agreed. I chose much more advanced songs and a wider variety of styles and began to enjoy it.
The goal of Simply Music is to 'maximize the likelihood of students having music as a lifelong companion'. It has definitely been that for me. I remember as a teenager going through times of anger and frustration with my parents, and how being able to sit down at the piano and just play, helped me through it. I had a very dramatic piece of music that I loved to play, and within seconds, all my anger was gone and I was lost in the music. I played when I was happy, sad, angry, lonely and depressed. The music always filled me up so much that it felt as if my heart would almost burst with joy! And it still does.
Piano was a great foundation for other musical pursuits and I participated in singing groups and bands (double bass) and 'busked' (street performing) in London Underground Train Stations while I lived there in 1984, and subsequently in Perth.
I began teaching piano in 1989. For nine years, I taught a more traditional approach. In 1992, I met Neil Moore, when he joined the organization I was with. We worked together from opposite sides of the country and then from opposite sides of the world, after he and his wife and children moved to the US in 1994. When Neil started developing Simply Music and I heard of the results he was achieving, I wanted to do the same. I traveled to the US with Gordon Harvey, (who had been working with us also), and participated in the first official Teacher Training for Simply Music at the beginning of 1998. Gordon and I returned to Australia and started Simply Music in our respective cities. I had around 70 students at the time and changed them all over to the Simply Music method. I saw results, unlike anything I'd ever witnessed previously. I had never loved teaching so much and my students had never loved learning so much.
After setting up a network of teachers in Perth, an opportunity arose for me to move to the US and work in the Simply Music Global Headquarters in Sacramento, to help with growing the organization there. Neil called me one morning in September 1999 and said that an investor had come on board and that they would be commencing filming of an infomercial and new Teacher Training and Student Home Materials in 10 days time, and that if I wanted to come over and participate, I would need to be there by then. I handed over my 70 students to the other teachers in Perth, packed up, sold belongings and left!
My years in the US were incredibly exciting and also some of the most challenging in my life. I learned so much about myself, made many mistakes and (I hope!) grew an enormous amount. I made some wonderful friends and had some incredible experiences.
However, after four years and much deliberation, I decided to move back to Australia to be nearer to family. I moved to Melbourne, Victoria – on the eastern side of Australia – where I felt I would meet the man of my dreams, which I did in 2005 and married him six months later! I have become a stepmother to my husband Michael's three teenage daughters.
I teach from commercial premises in North Balwyn, in the north-eastern suburbs of Melbourne. Currently, over half of my students are adults. From time to time, I conduct workshops for Simply Music teachers and offer private coaching sessions for teachers.
I love this program! I want my students to experience the joy of playing music. I want to pass on the gift that was given to me by my Mother, using the vessel that was given to us by Neil Moore. I share the dream of a world where everyone plays music, and where people learn in a way that's fun, simple and gets great results quickly, and I love supporting teachers in achieving this with their students. After more than twelve years, I am still thrilled to be a part of this organization and its huge vision, and I am excited about what the future holds. I look forward to being involved and contributing in whatever way I can, long into the future.
---