Simply Music Students – Isabella & Maximillian Karelis
Found in: Simply Music Community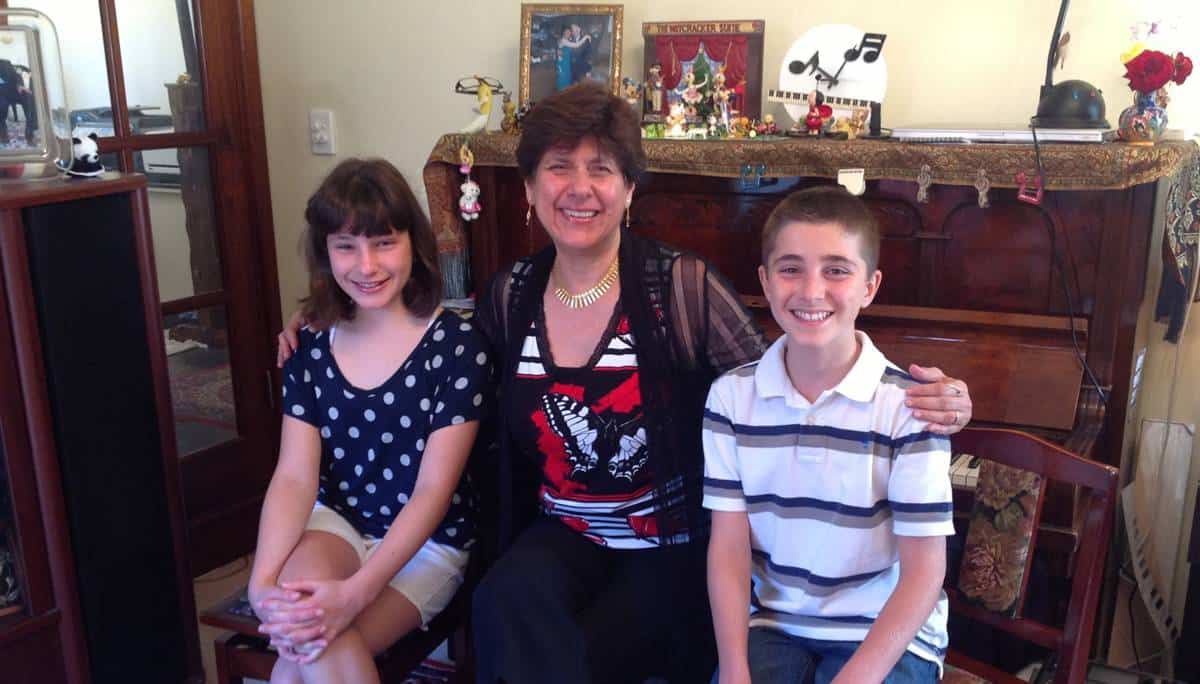 Gorgeous 12 year-old twins, Isabella & Maximillian Karelis have been learning Simply Music piano since Feb 2009 and are in Level 7.
They have successfully completed Accompaniment 1, Arrangements 1 and 2, Time for More Music, Reading 1 and Composition and Improvisation, and have composed a few great sounding pieces. They have taken part in their respective school Eisteddfods at an intermediate level performing solo as well as in a brother and sister duet playing traditional pieces and also playing their own compositions.
Isabella was chosen by her Music School teacher to perform in front of younger children to encourage them to learn an instrument.
After performing in the Eisteddfod, Maximillian was approached by the Music department requesting permission to use his composition in the school Ensembles.
Isabella & Maximillian are my Star students and they have kept all their Simply Music songs alive and also endeavor to make time to compose their own songs.  When they come for their lesson they are always cheerful and excited to play their pieces with full gusto and complement each other by singing in their soprano voices.
As the years passed, Isabella & Maximillian's parents could see their love of music being nurtured, and though in their early stages they couldn't imagine their children would read music, I gave them full confidence to trust the program, and now see them pick any music piece and play it with confidence after processing the song the Simply Music way.
Here's what Isabella & Maximillian say about the Simply Music program and their Teacher.
We enjoy doing Simply Music because it's a fun and educational way of learning to play the piano. Simply Music has a wide range of songs from classical to pop, jazz and blues, which is a perfect way to get your skills improving.
Katy, our teacher, is friendly and encouraging.  She is very committed and wants to teach her students the best way possible. She makes sure her students are enjoying as well as learning.
---