Keeping the Music Alive – Vicki Lee with Dame Vera Lynn
Found in: Interviews, Miscellany & Merriment, Simply Music Community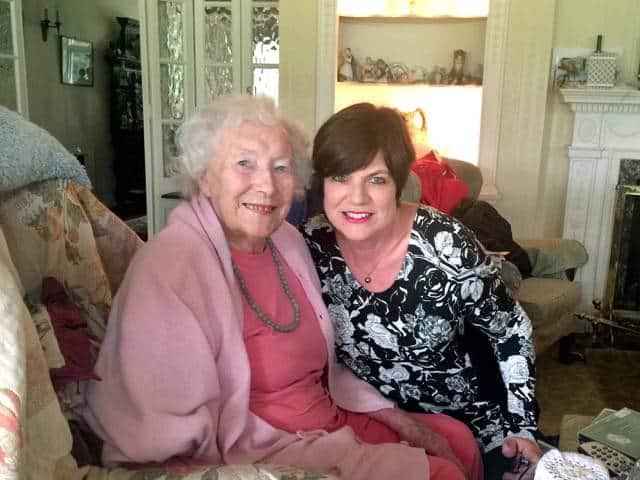 2015 was a landmark year for the remembrance of war, especially for people in Australia and New Zealand, marking not only the end of World War 2, but the centenary of the Gallipoli campaign, commemorated on April 25 each year in both countries.
The event resonated deeply with Vicki Lee, a Simply Music Teacher from New Zealand, who is also a well-known entertainer there.
The particular resonance for her was the songs of Vera Lynn. Vera was the best-known British singer in World War 2. Her rich voice and memorable, sentimental songs brought great comfort to Allied soldiers at the front and their loved ones at home. She became a famous symbol of hope and a crucial component of the morale-building effort.
In 2015, Vicki decided to put together a show featuring the music of Dame Vera. She sold out five concerts and is now embarking on a full New Zealand tour.
Vicki explains, "The driving force behind the concert is a genuine desire to present an era of music to those who still remember that dark part of our world history by living through it. Dame Vera's songs immediately connect people to their memories of that time, and I make sure there is an opportunity for stories to be shared among the audiences at the concerts.
"There is something profoundly moving when the music generates all kinds of memories- love, loss , people, events, etc.

"The concept gained further momentum when in September last year I had the privilege to meet Dame Vera in her home. She is so happy to know that her songs are still being performed and enjoyed, and in particular that while we do this, the sacrifices of so many are not forgotten.

"She was especially touched to know that where possible, I involve my students, ensuring that this music is reaching a new generation. There is something amazing when a 15 year old brings new life into 'The White Cliffs of Dover', and a 10 year old melts hearts with rendition of 'We'll Meet Again'.
"And how empowering for students learning to accompany an audience for a good old fashioned sing-a-long- with the utilisation of a very simple format, even my youngest students can participate in the shows!!

New Zealand readers can find out more about Vicki's tour here