Meet the Team – Stephanie Iadanza
Found in: Interviews, Miscellany & Merriment, Simply Music Community
We asked Stephanie some questions to gain some insight into her role here at Simply Music, what lights her up musically and some facts that make her the person she is.
Your full name: Stephanie Iadanza
When did you start and what is your role with Simply Music? I started at Simply Music in June of 2011 as a freelance designer to help out with the launch of Traxschool, develop the visual identity/logo and start-up website. I then very quickly became much more. After a short while, I was asked to join the organisation as the full time Art Director to oversee the visual appearance of Simply Music as a whole. I help guide all the visuals; what artistic style to use for what, how each piece communicates visually to its audience, what moods are visually being stimulated, maintaining continuity as a company, and making sure that everything appeals to our Simply Music community. Generally speaking I am responsible for the overall presentation of all of Simply Music's media (student & teacher alike). Including but not limited to: identity/logos, protocols/concepts, maintaining original or stock artwork, formatting/book layouts, developing stylistic components, print management, and much much more. Day to day I work directly with José Rivera, my assisting Graphic Designer in addition to, Daniel (Video Dept.), Chase (Audio Dept.), and Samantha (Web Dept.) to create an overall look & feel that ensures each piece is visually communicated to it's intend target audience.
What are your top 5 albums of all time? Not in any specific order… 1. Jay-Z – The Dynasty   2. Bjork – Homogenic   3. Radio Head – Kid A   4. The Notorious B.I.G. – Ready to Die  5. I have about 30 albums competing for this spot so lets just say I have a LOT of favourites.
Who is your favorite band or singer? My favorite of all time is to hard for me to determine, I like so many artists so much! However my favourites to listen to right now are Little Dragon, Santigold, and anything Doo Wop/Ragtime.
Who are you listening to now? April March – Chick Habit, Amy Winehouse – Back to Black, Raphael Saadiq – The Way I See It.
If you were in a rock 'n' roll band, what would your job be? Ohh man, everything visual!! I would be the one making all the album artwork, websites, posters, clothes, merchandise and stuff like that! The look and feel of the videos, social networking, promotion, booking, PR, in addition to contributing anywhere I can!
What song/music style reminds you of your childhood?
The 80's reminds me of my childhood (Michael Jackson, Tiffany, Pat Benatar, Billy Idol, Kool & The Gang) the list goes on. I have a sister who is 13 years older then me so, when I was 5 in 1988 she was 18, and had a huge musical influence on me growing up. Anything classic Cher reminds me of my amazing hangout days with my mom; Al Jolson and the classics reminds me of fishing trips with my dad and Saturdays spent with my Grandpa. I also have a younger sister who is 5 years younger than me; anything Spice Girls, N'Sync, 98º and J-Lo, remind me of her!
What song do you sing in the shower? What I like to call my sing-alongs. Amy Winehouse, Bjork, Melody Gardot, Jill Scott, Erykah Badu, Litttle Dragon, and Survival Guide. Mainly jazzy/bluesy stuff that is simple/repetitive on the vocals. Soulful stuff that moves me from within, normally whatever is the most moving for me at the moment in my life.
What is the worst song to get stuck in your head? TV Comercials… I get mad at myself when I get them stuck in my head.
What song/style do you love to dance to? Hip Hop, Spanish, Dancehall (Reggae).
What was the first concert you went to see? The Anger Management Tour: Xibit, Papa Roach, Limp Biscuit, and Eminem & D12.
What movie can you quote word for word? The Hitch-Hikers Guide to the Galaxy or The Fifth Element. They are equally my favourite movies!
What is your favorite day of the week? My favourite day of the week is Sunday. It reminds me of growing up and big family dinners. Everyone gathering around a big ol' table to eat. The day spent with kids running around, dogs barking, men yelling at the game, women in cooking it DOWN in the kitchen. Some of the best times of my life.
What's your strangest talent? I'm like a Mrs. Fix-It, I have secret skill sets 🙂 I can sheet rock, paint, install and fix most household fixtures, some electrical work and can use lots of wood working tools. It comes in pretty handy for me but most would not think I knew that stuff.
What was the last experience that made you a stronger person? Moving to California. I can definitely say that being here on the west coast has been a very reflective time in my life. This move has allowed me to look at myself in a new light and positively transform the things that had a more negative impact on me and my life.
What is the single best decision you have made in your life so far? The decision to go to College. I struggled with High School and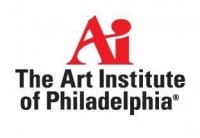 didn't see much of a future for myself with more education. I realize now, after working in the field for years, that I would not have been able to have the job of my dreams if It wasn't for me going to College. I thank my Mom for giving me that push to go, giving me the ability to create opportunities and have a future that would be worth having.
What is the best dish you can cook? Anything Italian!
Are you a morning or night person?  Night definitely, night… however my obsession with brunch would make one think otherwise.
---