Great Courses: How To Listen To and Understand Great Music – Review
Found in: Reviews, The Music Business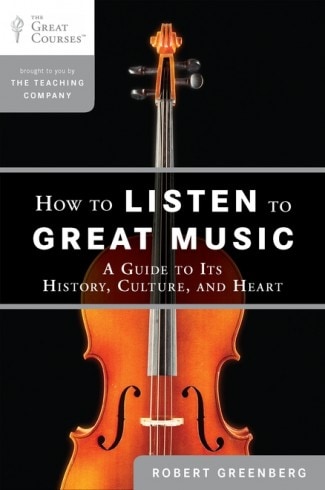 Presented by Professor Robert Greenberg
The Great Courses
DVD,CD, video or audio download
$349.95-$699.95 USA
$399.95-$809.95 Australia
For other countries, visit thegreatcourses.com/greatcourses
I began my interest in music as a listener, and I still spend a good deal more time listening to music than playing or writing it. But there's no question in my mind that your education in music, at whatever level you reach, can make a huge difference to your appreciation of it as a listener. This is especially true when it comes to classical music, where much of the reward is in the appreciation of how the composer plays with the rules, some of which may pass you by without an understanding of those rules. Thus, I hoped that this lecture series on classical music could contribute to me on multiple levels, as a writer and player as well as a listener.
The course consists of 48 45-minute lectures – a whopping 36 hours in total – supported by a 310-page book of course notes which adds such helpful resources as biographies, timelines and glossaries. These courses are available in a variety of formats – CD, DVD and video or audio download. I chose the most affordable option of audio download. I'm not sure what I missed by not having visual content, but the only thing I occasionally wished for was notation, which, in order to make it accessible to as many people as possible, is intentionally avoided. The audio format was also ideal for my chosen method of consumption – listening to the recordings on my daily walk, supported by a review, as soon as possible afterwards, of the course notes. It will work even better if, as I suspect I will do, I listen to the whole thing again in the future, or reread the notes.
The premise on which the series is founded is the idea of music as a mirror, reflecting the social and cultural forces at work when it is made. It's really valuable to provide this context and fascinating to see how influences like language, politics and religion shaped musical development, either consciously or unconsciously. It's also fascinating to realise that many of the absolute fundamentals of modern music, like melody and harmony, are relatively modern constructs, and that so much of what occurs to us as natural and innate was, when first conceived, like fingernails on a chalkboard to contemporary listeners. So many of what we now appreciate as some of the greatest works in musical history were considered unlistenable at the time. Composers we revere today were often ignored or reviled in their own day.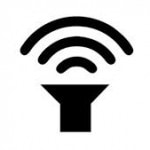 The term "classical" has multiple meanings, something you will be much clearer about by listening to this course. For the broadest definition (what you could describe as "music for which who wrote it is more important than who played it"), Professor Greenberg prefers the term "concert music", though even this is loaded with associations of stuffed shirts and elitism.  David Byrne makes a passing reference to this course in his book How Music Works, using it as an example of a kind of snobbery that says that classical music is somehow superior to all other forms. I agree, but I also think it's a shame when we think we are beneath this music. Ideally we would put all music on the same playing field, but learn the kind of understanding of each type of music that makes it accessible to us.
Perhaps it's an example of this snobbery, or perhaps it's just not part of the scope of this course, but I would love a wider cultural understanding of music history that embraces folk traditions. We understand from Professor Greenberg that art music grew largely from music used in aristocratic and religious circles, but there was also a distinct and active musical culture among the common people, which could perhaps be considered the popular music of its time, including ballads, community dance music and work songs. Very little is mentioned about this music beyond suggesting that some styles like the minuet began in popular dances, but I find it surprising that folk music doesn't appear to have had much influence in art music's early development. For example, Dr Greenberg explains that music of the Classical period (from the mid-18th century to the early 19th) is distinguished by characteristics like lyricism and cadence, but my hearing of popular songs from earlier than that period seems pretty full of these qualities. Perhaps I'm wrong about this, but I'd love to see a course that covers folk traditions alongside art music, at least up to the time when art music was accessible by all classes.
The one disappointment for me is that modernism – music from the late 19th century – gets relatively little time. The three composers Professor Greenberg posits as the most influential of the period, Debussy, Stravinsky and Schoenberg (and I agree with his choice), are given essentially a lecture each, but at best only passing mention is given to other great composers and the rising influence of musical cultures like the British, Eastern European and American in the 20th century.  Perhaps if the Professor is reading this, he can lean on the Teaching Company to approve an entire series on modernism, with the knowledge that they will get at least one paying customer.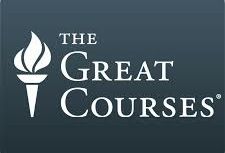 On the subject of paying, the regular price of the course may seem steep (especially the premium for hard copy versions), but for what you get I think it's great value. That said, it seems I am always receiving messages offering substantial discounts on all kinds of courses, and if you're not in a hurry, you may find that putting yourself on the Great Courses mailing list and waiting for special offers might be worthwhile… maybe the time is now?
I will miss my daily outings with the erudite, knowledgeable, funny and always opinionated Professor Greenberg. I've previously enjoyed his Understanding the Fundamentals of Music and am now sorely tempted by his full series on Stravinsky and many others.
Like to purchase this course? Click your country below:
---