Students with special needs
Musical self-expression provides a new means of communication
Over our decades-long history, many students with special needs and learning differences have experienced amazing success with our core curriculum – the Simply Music Piano program. This includes, but is not limited to, students with these special circumstances:
ADD / ADHD
Dyslexia
Fetal Alcohol Syndrome
Down Syndrome
Autism Spectrum
Muscular Dystrophy
Hearing loss
Blindness
Certain brain trauma
Alzheimer's Disease
Abnormalities of hands/fingers
Cognitive Delay
Spina Bifida
In certain instances, for some students, the processing and learning differences are so profound that an entirely different approach is warranted in order to allow access to the music within. For these students, we have developed the Simply Music Gateway Program. An experienced Simply Music teacher can help you determine which program is most appropriate.
Watch the remarkable journey of Jewels Harrison.
---

What is Simply Music Gateway?
Transforming the learning experience of those with special needs
The Simply Music Gateway program (SMG) is a unique, adaptive piano curriculum that has been created in order to give students with profound special needs and learning differences the opportunity to have music making be a real and meaningful part of their lives.
Simply Music Gateway is a step-by-step learning experience. Through a creative, improvisational approach using multisensory channels, the student can "play" the piano while processing the basics and developing new and important skills.
SMG students regularly enjoy the following benefits as a result of their experience:
Improves fine motor skills
Increases memory
Increases attention
Increases self-awareness
Increases focus
Improves sensory-motor function
Enhances cognitive function
Decreases agitated behavior
Decreases anxiety
Increases confidence
Enhances self-expression
Increases willingness to socialize
---

The curriculum
Music provides a new means of communication
The elements of music, rhythm, harmony and melody provide pathways to non-verbal communication that express feelings and ideas, and stimulate speech in those that have difficulty expressing themselves with language. Fine motor skills are developed, and processing issues and learning differences are addressed by focusing on one sensory system at a time.
SMG isolates the different sensory systems, such as visual processing, fine motor development, and auditory training, while incorporating the music used in the Simply Music Piano curriculum. As these songs are modified for the needs of the individual, students will quickly become familiar with and incorporate the songs into the learning process, with each new learning step reflecting the student's level of understanding.
| Improvisation exercises | | Songs from Simply Music Piano | | Natural outcomes |
| --- | --- | --- | --- | --- |
| | | | | |
The program enables students to become more aware of their own creative potential and ultimately discover new possibilities within themselves.

Simply Music Gateway students
A unique, adaptive piano curriculum for those with learning differences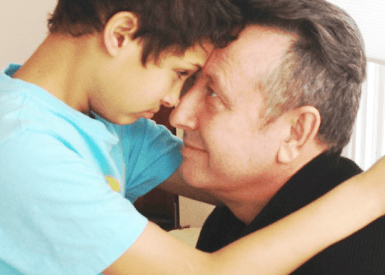 Simply Music's Founder, Neil Moore, with Jewels.
The most important aspect of participating in SMG is to enjoy the process of learning music, without pressure or expectation. Students will come to realize that music establishes a relationship between themselves and the teacher, as both engage in a creative endeavor, sharing the intangible essence of music as communication and language.
Every student in the Gateway program takes one step at a time. Being free to experience natural musicianship and learn the piano with neither expectations nor pressure, contributes to a positive, lasting and valuable experience.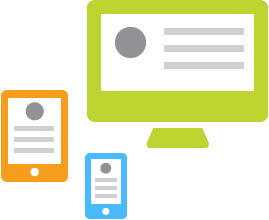 As a Simply Music Piano student, your teacher will ask you to create an online account on the Simply Music Student Intranet. Doing this is an essential and required component of your lessons and overall experience.
The Simply Music Student Intranet is where you'll purchase and access your Student Home Materials (SHMs). These consist of video, audio, and PDF materials that are used in class and/or at home, and are a critical support tool designed to assist your learning of the songs, tools, and strategies that your teacher will present during your regular piano lessons.
---

Teaching Simply Music Gateway
A new opportunity to teach music to people with profound learning differences
SMG is designed to be taught by Licensed Simply Music Piano teachers and offers a structured curriculum that is easy to follow and implement.
You will need to set aside any typical expectations and simply meet the students where they are. Getting to know the student – personality, likes and dislikes, behavior patterns, motor issues, communication modality, etc. – along with the training and guidance provided in the Teacher Training Materials, will help you determine how to appropriately deliver the curriculum.
The most important quality is simply a desire to understand and authentically connect with the student regardless of their circumstance. This is truly an opportunity to engage in a positive, life-changing experience.
Learn more about Simply Music Gateway:

About the program developer
Meet the person that helped make this happen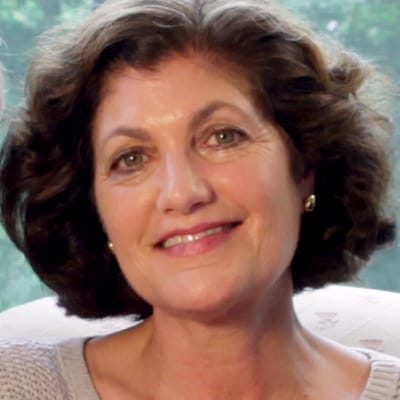 Karen Nisenson
M.M., M.A., MT-BC Founder/Director
Karen Nisenson is Founder and Clinical Director of Arts for Healing, a not-for-profit creative arts therapy center started in 2000. She holds a Bachelor and Master of Music degree in Piano Performance from the Juilliard School, Bachelor of Science from Hunter College, a Master of Arts degree in Music Therapy from NYU, where she taught for many years in the Music Therapy Department and was affiliated with the Nordoff-Robbins Music Therapy Center.
Karen developed the Integrated Music and Art Therapy methodology (IMAT) and the Adaptive Music Teaching Curriculum. She has also created early childhood academic programs specifically designed for children on the Autism Spectrum. Karen is a contributor to Special Parent Magazine and The Motor Story Online News Magazine. Karen consults to schools, and frequently presents talks and workshops to parents and professionals about the impact and importance of the arts in education.