Congratulations to our winners!!
Found in: Music & Technology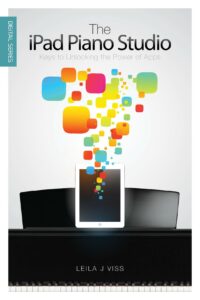 Thank you to all those who entered our giveaway for a copy of Leila Viss' e-book 
"The iPad Piano Studio"
We are very excited to announce these 5 teachers as the winners :
Unmani, Alex Nguyen, Patti Phears, Kylie Stacey, Ginny Webb
Some of the ways that they would integrate the apps into their teaching are:
1. I would use iReal Pro to create band accompaniments to songs like Honey Dew or Amazing Grace or let the students create band accompaniments to their original songs.
2.Use for comp ideas for students for whom some of standard comp. ideas aren't working – use what what they have created rhythmically. Then you send them away to put a melody on the created rhythm, or chords, or lyrics.
3. Many parents have iPads that are with them in the lesson and I think they would be willing to buy some of the apps for use in class as well as at home once they are introduced in class. This could be a great way to have a tonne of fun passing rhythms around the room on digital drum pads.
4. Choose an app (such as the fun sheep game) as a 3 minute warm-up at the beginning of the lesson: to help create a sense of fun. It could be used as a reward, for children who struggle with behavioural issues.
5. I would use it to download and store a whole bunch of songs and tunes and music scores instead of having files and boxes full of the stuff taking up space in my slightly squishy music room!
If you missed Leila's article, simply click here to take a look.
---