---

Download your FREE book
Sign up to have a copy delivered immediately to your email address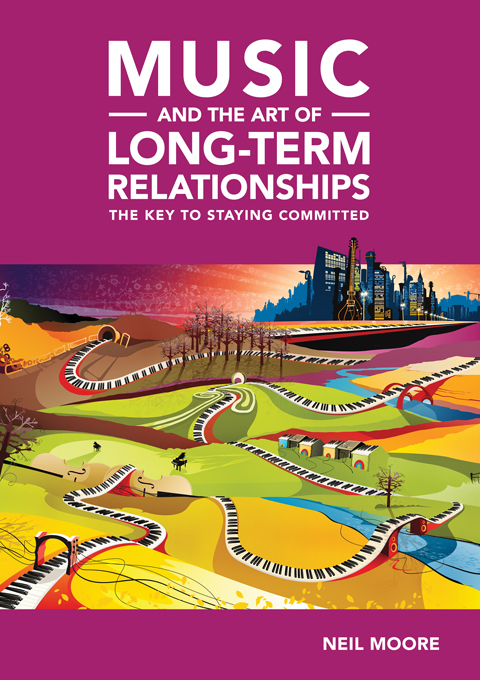 ---

What people are saying
See what readers think of Music and The Art of Long-Term Relationships
Thank you for writing the book. It documents concepts that are not usually thought about, but inspiring. Although your book is aimed at children, and them needing to have the support of adults, it also applies to adults – when committing to something, keep going.
I just this moment finished reading your book. It is a well-written and insightful look into managing long-term relationships that every parent, teacher, and student should read, and read again! Thank you! Fantastic! Superbly written! You have a gift for distilling important information in digestible fragments. I love it! What a great tool for EVERYONE!
I have read every last word in this wonderful book. I can't thank you enough for the values you share with us all – bringing a much needed change to humanity – flawed as we are, we can embrace change, and new awareness to make a better world! Having your philosophies on my shoulder continue to help me give back in this world we have "where everyone can play". Thank you so very much!
The book is brilliant. I have long been one of those teachers begging you to help us communicate more effectively with parents and this does that in spades. I plan to order copies for each new parent in my studio. I have always maintained that your greatest gifts are not actually musical but psychological. I'm currently dating a therapist and he is the first one I plan to share the book with!
I very much appreciated the message of commitment. The value of accepting of both peaks and valleys as a rewarding part of the experience. It helped to remind me that it is my private relationship with music that I need to focus on. The book is an addition to the wonderful contribution you are making in the world of music, spirit and well being...
After reading the book I immediately forwarded the link to all my students and parents together with a note saying that it was required reading and that I would be bringing up the subject of Long-Term Relationship on a regular basis in class. After reading the book I got a very clear insight into what you wanted to impart to us, the teachers as well as the parents and students and because of this I am now able to use the concept with more conviction. You have spelt out what normally passes us by in the background of our minds. It's already changed the way I approach my classes and the way I relate to my students and parents. I'm much more confident now in being able to handling the difficult situation of keeping everything moving while maintaining control of my learning space...
Your book was a great read, not only as budding piano players but as a reflection on life in general and the disciplines to make it successful. So relevant for any area of study...
Thank you for your amazing self and work. The book was delicious and I read it straight through in one sitting. It was just what I needed as I am continuing in musical journey. The idea of a life long companioning with music really spoke to me. The concept of a long-term relationship with its ups and downs and spaces of detachment and involvement was very helpful for me. In your kind, gentle, sensible, and supportive manner you shine a beacon back to the music path when one gets lost in the vagaries of life. Music is in us, around us and through us constantly, so just simply return again with joy. So THANK YOU a million times for the work you have done and are doing...